We are here to help you find acceptance grace, hope and healing…in Christ!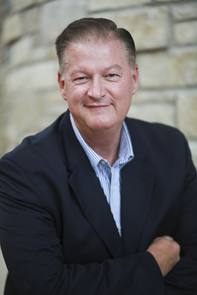 Pastor Don Lain
Lead Pastor
Pastor Don Lain, along with his wife Nancy, joined us at Parkside Nazarene as Lead Pastor in September 2019. Prior to that he served as Lead Pastor of three different churches over the course of 25 years. A word from our pastor: "God has been so faithful to me and my family down through the years. Included in the list of blessings is the honor of becoming the Lead Pastor of (Westlake) Parkside Church of the Nazarene. It is a church filled with the best of people. Together we are striving to learn about who Jesus is and how He would like us to live. None of us have "arrived" or got it all figured out. We'd love to have you join us as we learn and grow together."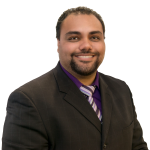 Bill St. John
Associate Pastor
Pastor Bill has served in other capacities over the years but has recently been named Part-time Associate Pastor. In his role he will assist in our worship services, help coordinate on and off-site community impact events, and be actively involved in "church outside the walls" ministries. Bill has always been "high energy," creative, and people oriented. If you enter our building, it won't take you long to meet Pastor Bill. He is married to Brianna who serves on our worship team.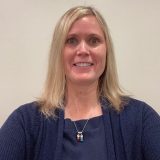 Joanne Murphy
Church Office Manager
Joanne has been working in the office since February of 2016. She and her family are active members of the church. Joanne is also involved in our Youth Ministry and Ladies Ministries here at Parkside.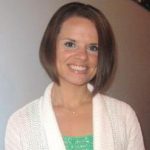 Cheryl
Szczepanski, M.Ed. Child Care Center Director
Cheryl joined Parkside Preschool & Child Care Center in August 2013. She has a BA in Inclusive Early Childhood Education and M.Ed. in Early Childhood Education. Her passion for education is shown through her experience – spending time as a Child Care Teacher, Kindergarten and First Grade Teacher, Assistant Director, Coordinator and Special Education Preschool Teacher. She enjoys building relationships with families, children and staff. The classroom is where she started and is able to get the best of both worlds as the Director. Cheryl resides in the area with her husband and two incredible children – who also attended Parkside! She loves spending time with her family and friends – laughing and have the best time!!!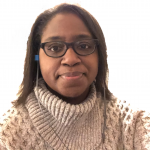 Pastor Marcella Rivera
Child Care Center Assistant Director and Chaplain
Marcella joined Parkside in the Spring of 2016. She assists Cheryl in the daily operations of the Child Care Center. Marcella also leads Chapel during the week, and Family and Children's Programs on Sunday mornings. Marcella and her family are active in several ministries in the church as well.