connect to christ
10:00 a.m. every Sunday join us as we define for our lives what it means to say "Jesus is LORD"….in the process of becoming a disciple of Jesus, there are different areas one can become a God-centered, biblically grounded, servant of Christ.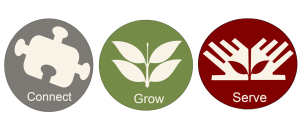 You will feel at home in our services. We'll help you develop in your walk with Jesus through authentic worship and great fellowship. We need each other.
grow in christ
Grow in Christ means being more like Jesus.
Grow in our daily walk through the study of His Word, friendships, prayer, and fellowship, encouragement, and training.
Grow with others in worship, small groups, and in our daily living experiences.
Our Sanctuary is now open with
two services every sunday
Two Services: 10:00 a.m.- 10:45 a.m. (intended for those with higher health risks)
11:15 a.m.- 12:00 p.m. (allowing time between the services for sanitizing)
The reason for two services is that it is our desire to provide social distancing for regular attenders and new guests!
Due to the Ohio Mask Mandate, we do ask that all wear and keep their masks on during the service. Thank you.
We will continue to stream our 10:00 a.m. service on Facebook and YouTube.
Please check out our Facebook Page for sermons and messages from our Pastor.
Click Here to go to our Facebook page.
Please Click Here to contact the Church Office with any questions.
The Church (Parkside Nazarene Church) now has a YouTube Channel. Click Here to check it out, and watch videos and live feeds from Pastor Lain!
We pray that you are safe and healthy. Please continue to pray, continue to give and know that church leadership is following this fluid and rapidly changing crisis.
If you have any questions or concerns, please Click Here to contact Pastor Don.
Serve others
How do we serve others in Christ? Why do we serve others through Christ?
serve christ
It is our loving response to God for all He has done for us.
serve and grow
Live out your calling by helping others to become disciples. We believe in using our talents and gifts to benefit others.
serve and impact the world
Serve by becoming involved at Parkside. Our mission is to go into the world, locally, nationally and globally.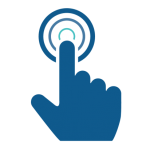 How often do you tell someone about Jesus? 1 Peter 3:15 challenges us to with gentleness and respect! Share with us your TOUCH POINT!
FOR MORE INFORMATION REGARDING OUR CENTER Click Here to go to OUR FACEBOOK PAGE.
Our center is open 6:30AM – 6:00PM MonDAY-FriDAY.
We are a Step Up to Quality center on Cleveland's West-side; providing quality care for children ages 6 wks. – 5 yrs.
Schedule a visit today by calling (440) 333-6643!